For bookings and other information, please email - JFramejr@msn.com
or call: 732.841.8224
Framework CDs click - on a cover for music samples
Beautiful Music, Elegantly Performed, at a Pleasing Volume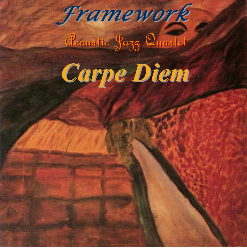 Framework Acoustic Jazz Ensembles
Since the mid 1990's, Framework ensembles have been performing at various venues throughout New Jersey, New York, and Pennsylvania. We can provide several different types of ensembles, depending on your needs.
One of our most popular formats is as a Quartet with saxophone/flute, vibraphone, guitar, and bass. This ensemble offers the rich harmonies of both the guitar and the vibes, underpinned by the bass, over which floats the melodic flute or saxophone. Never harsh or piercing, this grouping of instruments produces a pleasing background for an event, or can be the main focus of the evening (violin can be substituted for flute/sax or vibraphone).
Another format available is the Trio, which can consist of sax/flute, bass, and guitar; or violin, bass, and guitar; or vibraphone, bass, and guitar. Since it requires a little less room, the trio might serve the needs of those with more limited space. We also perform as duos: guitar and bass; flute/sax and guitar; violin and guitar.
Whatever your choice, you may be assured that every effort is made to provide you with .... "beautiful music, elegantly performed, at a pleasing volume".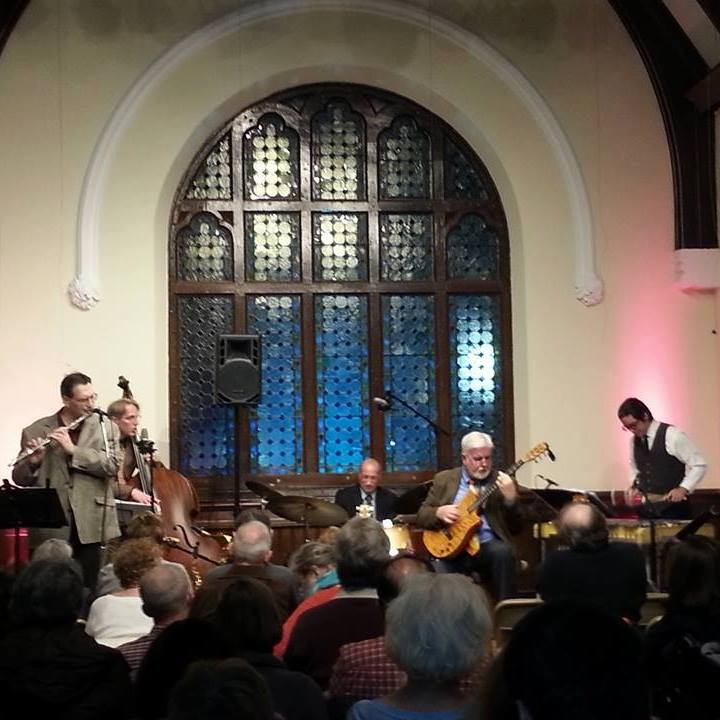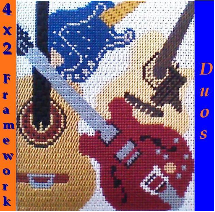 Our newest album - click cover for sample